Is your brain getting enough? By Christy Rosell Your brain is your most important organ. It should be a priority, but when monitoring our health, it...
By Cory Sekine-Pettite Healthcare is one of the most hotly debated topics in our national conversation. No matter where one falls on this issue politically,...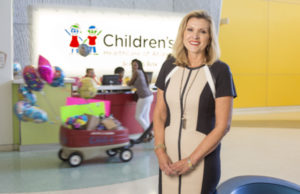 The female leaders at metro Atlanta's leading hospitals By Cory Sekine-Pettite *Editor's note: some answers may have been edited for length or clarity. Climbing the corporate ladder...
Programs aim to curb smoking and second-hand smoke exposure. By Cory Sekine-Pettite The statistics are shocking: Every year in the United States, more than 480,000 people...