Is your brain getting enough? By Christy Rosell Your brain is your most important organ. It should be a priority, but when monitoring our health, it...
7 tips to stay healthy this holiday season By Christy Rosell It's that celebratory time of year again, complete with bright lights, festive events, family gatherings,...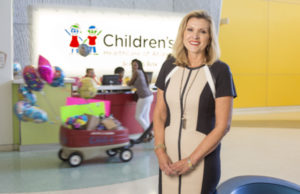 The female leaders at metro Atlanta's leading hospitals By Cory Sekine-Pettite *Editor's note: some answers may have been edited for length or clarity. Climbing the corporate ladder...